The pressures of increasing global populations are creating innumerable challenges and opportunities for companies served by our global Energy, Natural Resources & Infrastructure Practice Group. While many focus on sustainability and the search for vital, renewable resources, others concentrate their strategy on infrastructure, clean technology, procurement, environmental impact and community enrichment. We are uniquely qualified to engage critical talent needs.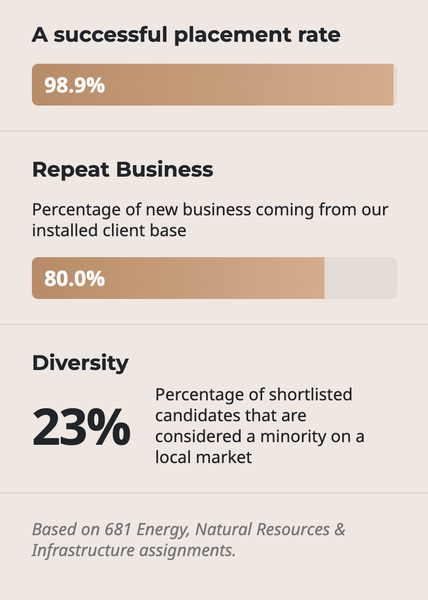 What makes us the right partner for you?
We understand the market dynamics and have a long track record of partnering with energy clients across the globe.
We fill talent gaps across geographies and functions.
Transparent processes that globally boost local expertise and offer exceptional outcomes through boutique services.