The increasing flow of financial capital into global real estate markets is creating a bigger and more sophisticated deal-making environment and putting a premium on executive talent with the right set of experience and know-how. Our global Real Estate Practice brings more than 30 years' of insight helping clients make the key leadership decisions required to turn opportunity into profits.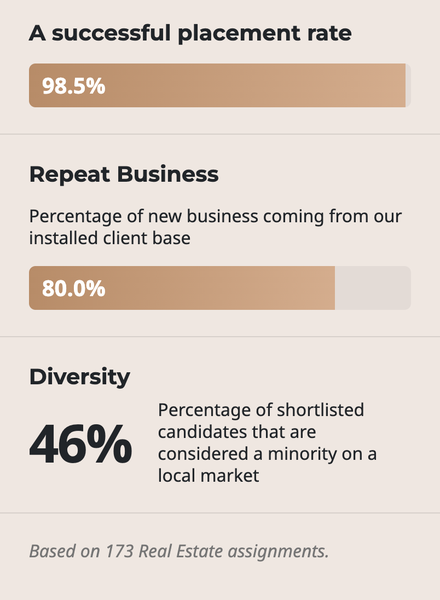 What makes us the right partner for you?
We understand the market dynamics and have a long track record of partnering with real estate clients across the globe.
We speak the language of the industry. Our members have spent a significant part of their career in this sector and thus understand client's needs from first-hand experience.
We are trusted advisors who listen to you and provide tailor made solutions.