Agribusiness and agriscience are critical elements of society. The future for industries serving these sectors is both exciting and complex. To feed the world, production must double by 2050, while dealing with constraints such as land availability, water, price volatility, political issues and the need for more sustainable practices. Our Agribusiness and Agriscience Practice Group understands these dynamics and brings local market knowledge to our clients on a global and region-specific basis. We execute search mandates in every functional area of agriculture, agribusiness and agriscience.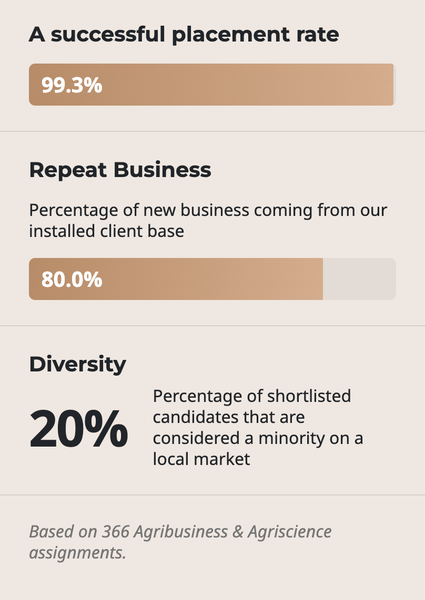 What makes us the right partner for you?
We bring deep agriculture expertise across geographies and functions.
Operating across six continents, we provide extensive insights into the agricultural landscape.
We provide clients with country specific knowledge across the value chain.