The international education sector is evolving rapidly as universities, colleges and other providers seek to create environments and platforms where students can learn what they need to know when they need to know it and thrive in a knowledge rich world. Changes in government funding models in many countries, the impact of new digital delivery models and the growing demand for higher education especially in Asia and the Middle East are resulting in challenges and opportunities for institutions of all sizes. With education and research talent being highly mobile, the IRC global alliance brings a unique perspective and understanding to this important and exciting sector.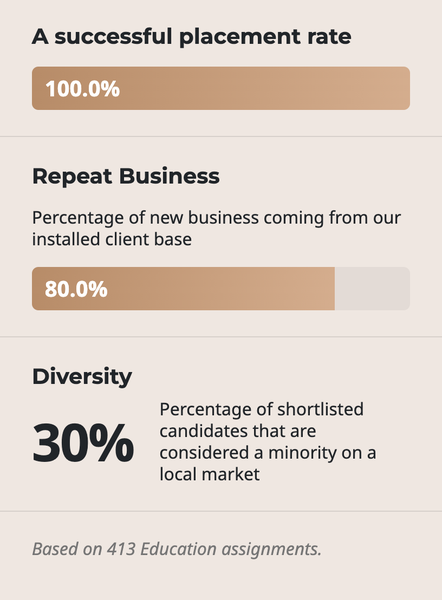 What makes us the right partner for you?
We understand the market dynamics and have a long track record of partnering with education clients across the globe.
We don't just deliver results, we build enduring relationships.
We are trusted advisors who listen to you and provide tailor made solutions.