Clients of our Industrial/Production Practice Group operate on a global level and include some of the world's largest and most recognized Original Equipment Manufacturers and components producers across industry sectors. Our team search for world-class leaders from C-Suites to functional leaders – sales and marketing, finance, supply chain, human resources, research and development and operations. Kestria works with and supports industrial companies to find and develop executive, next generation talent that can lead and make an impact through technological and cultural change, creating ideal leadership profiles based on current and future requirements and getting ready for a future where industry 4.0 is just the beginning.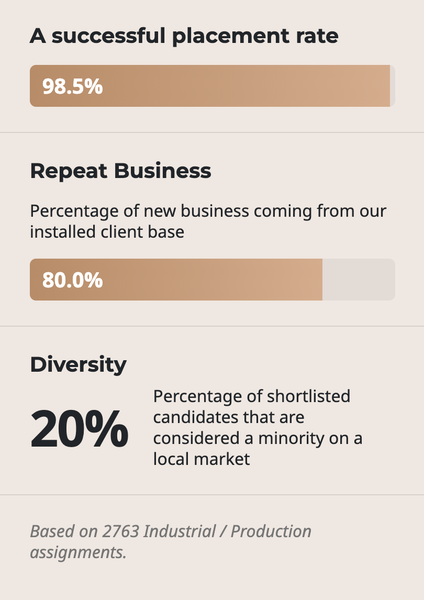 What makes us the right partner for you?
We talk your industry language.
We have an extensive knowledge and experience. We understand your business, your technologies and your organizational structures and processes.
We are as diverse as our clients.
We are boutique organizations with personal commitment and passion to every single assignment.