Working with early stage and established market leaders around the world, our Technology Practice Group brings direct industry experience and perspective to every client assignment.
Our relationships across technology sectors accelerate the process and connect our clients with the ideas, innovations and leaders needed to commercialize the next technological breakthrough.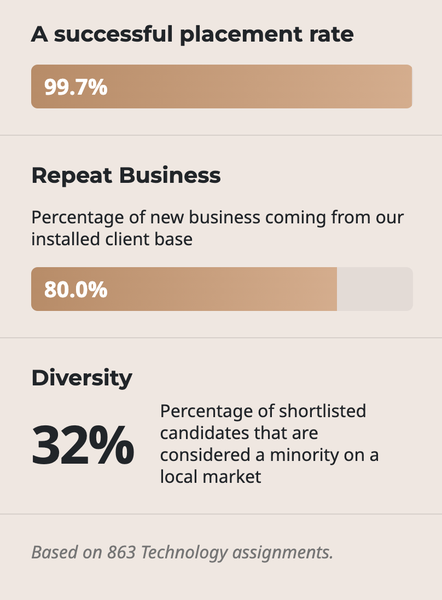 What makes us the right partner for you?
We use the top tools in our talent searches.
Our technology experts leverage their years of experience in technology and their Kestria global connections.
Established network for knowledge sharing with our partners around the world.