Long a bedrock sector of the global economy, clients of our Banking & Financial Services Practice Group are witnessing a profound shift of traditional industry boundaries as financial markets continue to be influenced by regulators, activist shareholders, politicians, investors and special interest groups. Yet the fierce competition for the best industry talent continues unabated, fuelled by growth opportunities in legacy and emerging market centres. Our team can connect you to the best and brightest.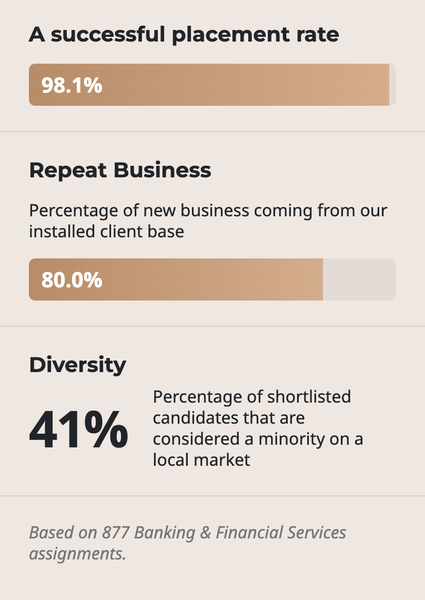 What makes us the right partner for you?
 We don't just deliver results, we build enduring relationships.
 We have a long track record of partnering with clients across the banking sector.
Transparent processes that globally boost local expertise and offer exceptional outcomes through boutique services.