When the prospect of business success brings the promise of saving lives and improving patient health and longevity, our Healthcare & Life Sciences Practice Group delivers game-changing talent, motivated to change the world. Our specialist search consultants bring deep industry experience and insight to help your organization navigate toward its most critical growth objectives – be they clinical, commercial, regulatory or operational in scope. We engage with clients and exceptional leaders.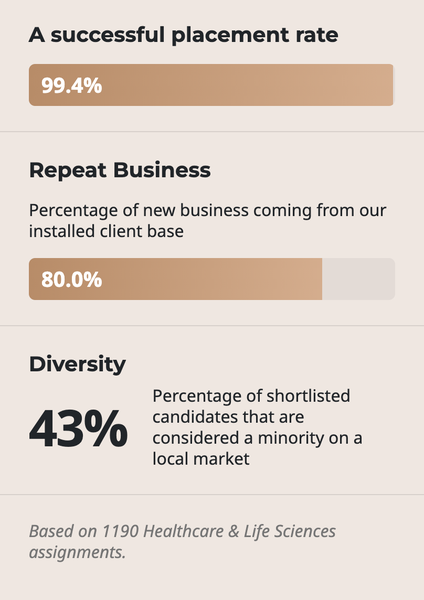 What makes us the right partner for you?
Global coverage through seasoned healthcare specialists with deep sectoral specialisation & a finger on the pulse in industry trends.
Transparent processes that globally boost local expertise and offer exceptional outcomes through boutique services.
Trusted referrals that combine superlative delivery and bespoke talent requirements with a focus on culture and internal procedures.
Your credible ambassadors who                                                      bring passion, intensity and integrity to your talent search in a fiercely competitive market.